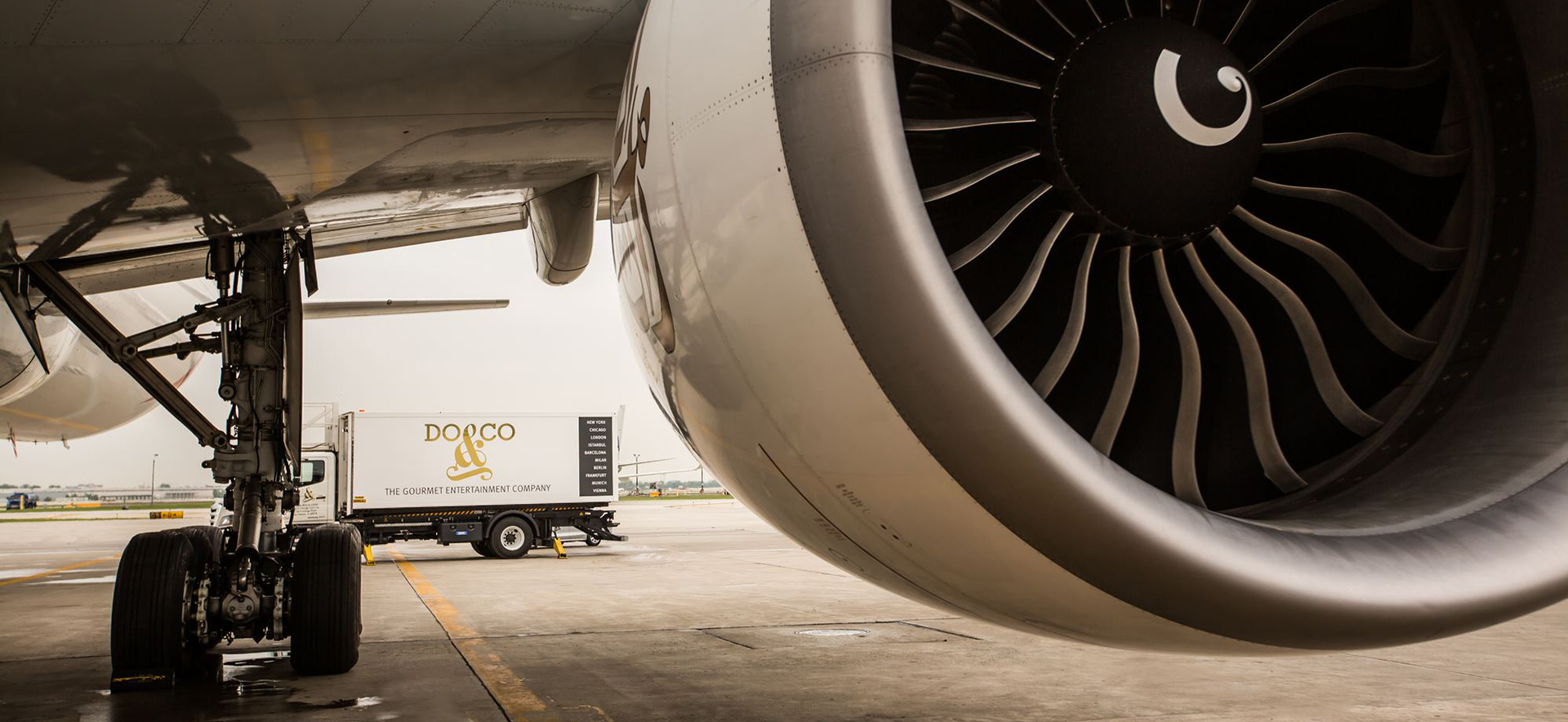 CARBON ACTION
---
With climate change being one of the defining problematics of our time, we pay close attention to the risk it poses to our operations, the industry as a whole and ultimately our planet. As a global player, climate change poses risks across our entire value chain and hence requires to be tackled head-on. Given the scale of its worldwide operations, DO & CO is conscious of its global responsibility to work towards reducing its environmental footprint.
KEY FACTS ON OUR PREVIOUS BUSINESS YEAR:
OUR CURRENT PROGRESS AND NEXT STEPS:
---
As a company, we strive to set a good example by introducing the principles of sustainability into our daily activities. Therefore, we encourage careful consideration of each individual's contribution to reducing our carbon footprint.
The company uses the derived learnings and recommendations from internal and external audits to purposefully modernize its facilities and processes on a global scale. Thus, ensuring best practices on energy efficiency and reduction of energy consumption are applied across the entire business to maximise economic and environmental benefits. In alignment with its natural resource policy, DO & CO is working towards the following goals:
REDUCING OUR CARBON FOOTPRINT
According to the Intergovernmental Panel on Climate Change (IPCC), human-caused greenhouse gas (GHG) emissions are the leading contributor to rising global temperatures and other signs of climate change. As such, DO & CO is committed to reduce greenhouse gas emissions according to the three categories defined by the GHG Protocol.
A prime example on how we pursue this approach is the area of light instruments, which we have identified as a key issue across our business and have consequently put a comprehensive focus on. In order to drive energy efficiency within our supply chain we have converted to LED light and successfully installed motion detectors in less frequented areas of our production and storage facilities.
---
IMPACT ANALYSIS
In order to better understand the nature of our energy consumption DO & CO categorizes and implements the recommendations of external energy audits depending on their potential savings as well as the organizational and financial costs of carrying out the proposed measures.
The company concluded that its main energy consumption stems from the production process and the maintenance of the cooling chain. For this reason, we  exhibit a particular focus on improving energy efficiency in the preparation of food given the material impact, which the company has in this area.
---
DEMONSTRATING OUR COMMITMENT
In an increasingly competitive market DO & CO is committed to not only providing our customers with a world class Gourmet Entertainment experience but to ensuring that our impact on the environment is as small as possible. With its youngest site in SEGRO PARK, DO & CO has demonstrated how facilities can be run efficiently whilst still providing a world class service. The new unit therefore serves as a benchmark for DO & CO's growth strategy which makes sustainable practices an integral part of all daily operations. It furthermore represents the approach DO & CO wants to apply to all of its new developments.