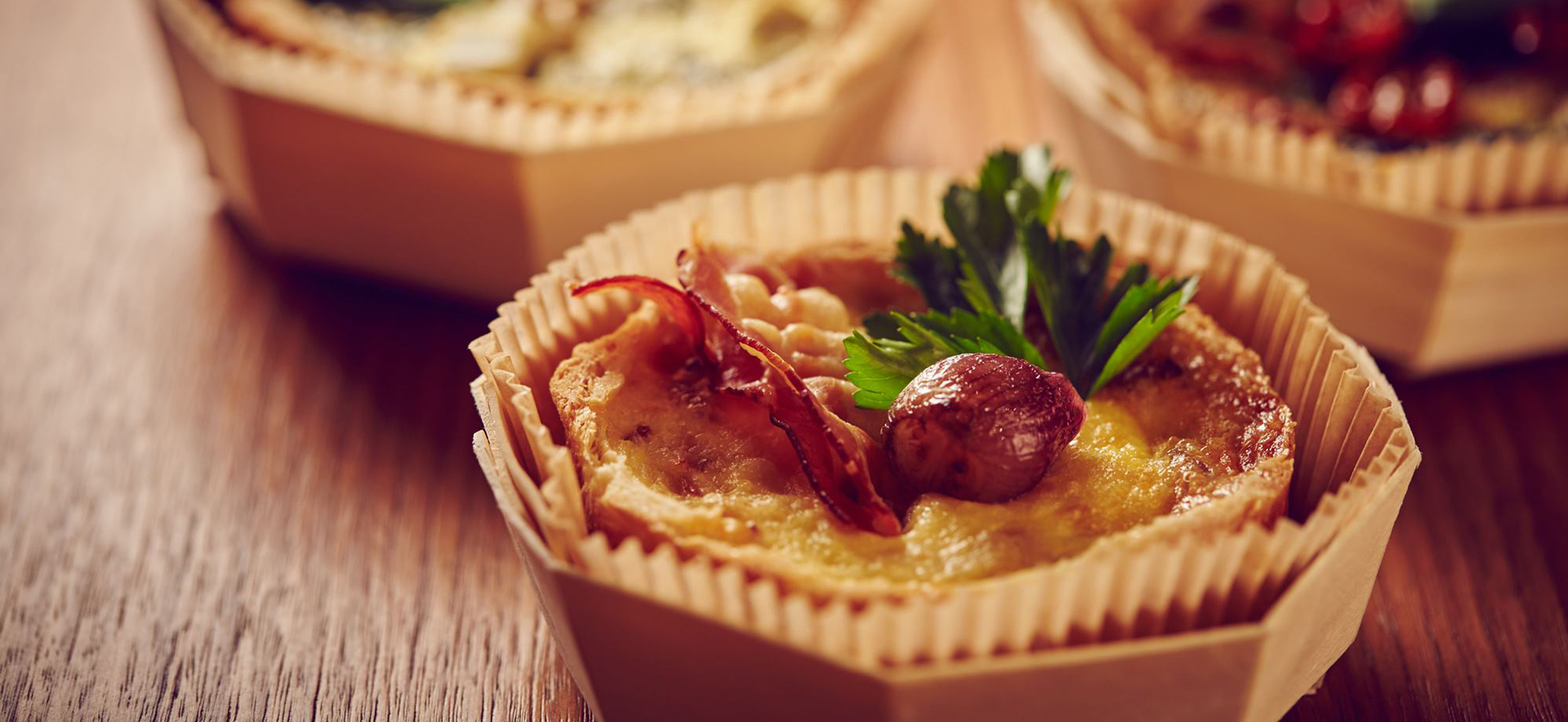 FOOD SAFETY
---
What makes DO & CO unique is our ability to combine the greatest tastes of the world on a large scale, whilst being conscious of all of its stakeholders. What many fail to achieve on a small scale, DO & CO skilfully masters in all of its global activities and across all of the 20.000 different dishes it offers. Our aim is to build a sustainable and profitable business by providing safe quality products for our customers.
We strive to enhance our pioneer role through the continuous development and reinvention of dishes in order to meet nutritional trends and market requirements. This allows us to differentiate ourselves from our competition as we prepare all our dishes according to the highest culinary standards to ensure that all our customers, independent of whether they consume our products in our restaurants, on a plane or in their own home, receive a salubrious meal. One of the key drivers behind DO & CO's success is our strategic focus on the combination of the world's best tastes with high nutritional value.
KEY FACTS ON OUR PREVIOUS BUSINESS YEAR: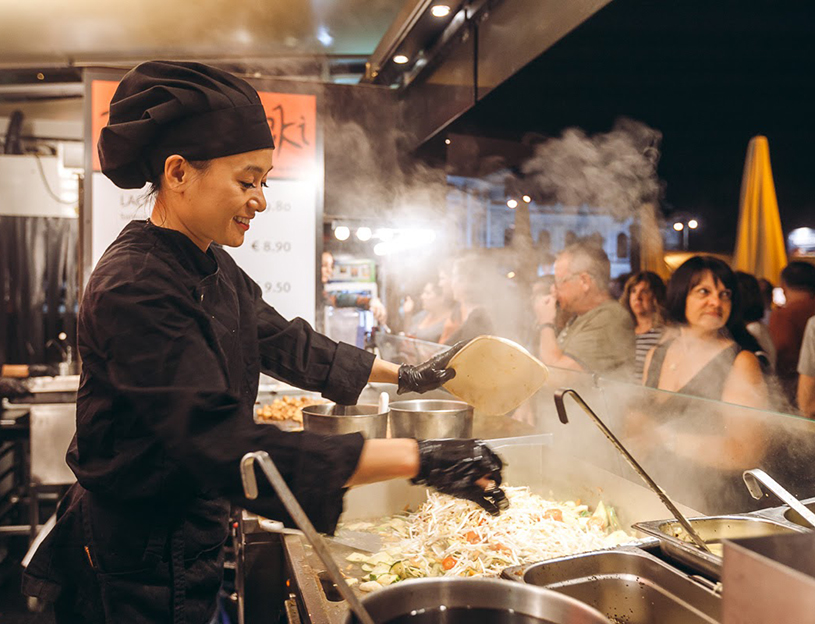 Culinary Development
The chefs at DO & CO possess an in-depth understanding of the nutrition and health issues across our countries of operations. This allows us to provide a wide range of concepts tailored uniquely to each customer's need. In order to respond to changing customer demands the company invests extensively in scientific research through our in-house culinary development team. The result is a unique line of appropriate and inclusive products. Our diverse team of experts contributes unparalleled knowledge regarding authentic meal preparation and exquisite use of exotic ingredients.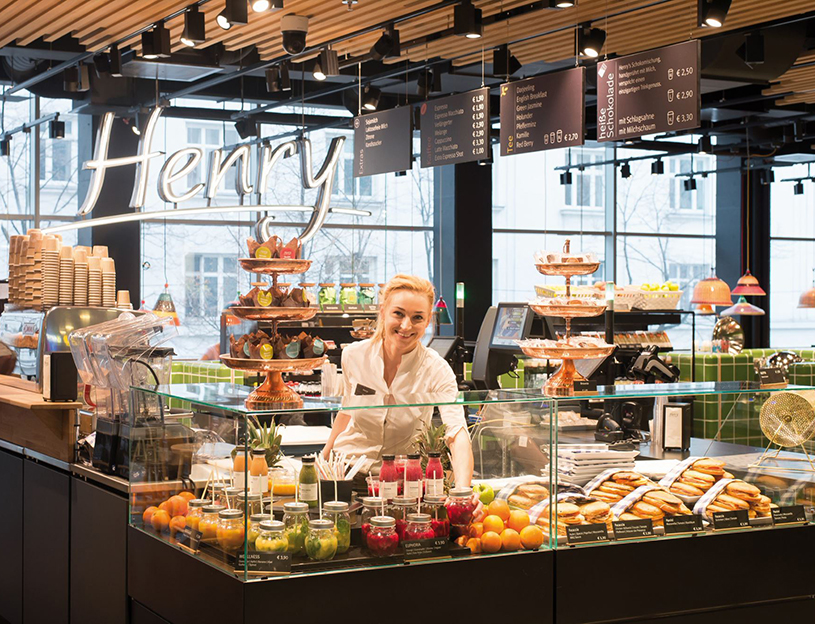 Inclusive meal choices
DO & CO works towards encouraging healthy eating habits by responsible product communication practices and strong involvement in information and education of partners. We offer a wide range of dietary options to accommodate special dietary restrictions and preferences and ensure a careful preparation of food with regards to possible allergens, such as but not limited to peanuts or shellfish. Moreover, DO & CO's Gourmet Kitchens feature a clear division between halal food and non halal food. This includes the physical segregation between the two production areas and further extents onto the strict separation of kitchen equipment.
Our Viennese production unit has been certified in accordance with the EU's Regulation (EC) No 834/2007 on organic production in order to be able to serve customer requirements with a comprehensive BIO segment.
Food safety
The quality culture exemplified by the company's founder, is an integral part of DO & CO's daily work and as such helps to promote the economy of the local community whilst actively working to ensure we meet all regulatory, customer and international catering standards. Among all internal and external stakeholders, food safety has been identified as single most important issue in DO & CO's business. This is confirmed through DO & CO's continued efforts. Upon entrance into the DO & CO business, each employee receives our hygiene directives.  Continous training of our employees across these areas ensures that all our meals are prepared according to the highest hygiene standards. As a result our safety standards continously exceed the regulatory requierements. The department or site managers have the task of continuously developing quality as the ultimate success criterion in their area of responsibility and to ensure that all our guests feel comfortable throughout the entirety of their encounter with DO & CO.
The food safety standards follow the common goal to promote exceptionally high quality worldwide, whilst reflecting local regulations. They are designed to be in accordance with the principles of the FAO/WHO Codes Alimentarius HACCP (Hazard Analysis and Critical Control Point), as well as the rules contained in Good Hygiene Practices (GHP).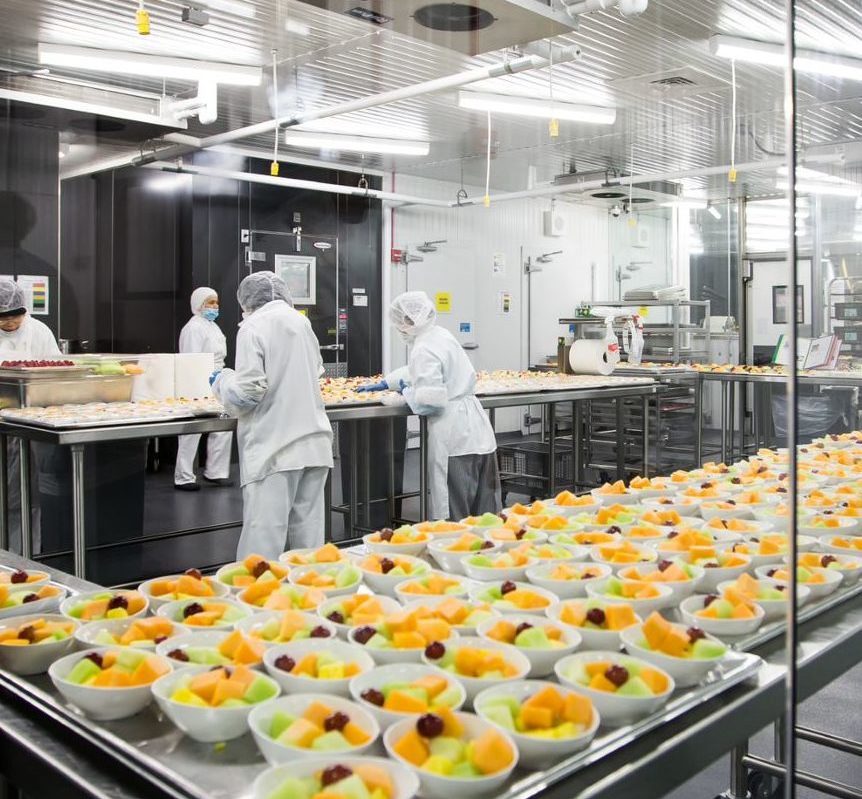 Internal Food Analysis
DO & CO operates two microbiological analytical laboratories – specifically for the purpose of conducting food safety checks – which analysed more than 10,366 food samples last year.  The proportion of all results that meet the standard was 99.33%. This enables the company to meet even the most stringent hygiene requirements.
External and internal audits and certifications serve as further proof for the high food safety standards incorporated into our business. In the past financial year, a total of 98 audits, include customer audits, official audits and internal audits, was carried out. In the past business year 220 customer certifications and authority audits were carried out across our worldwide operations.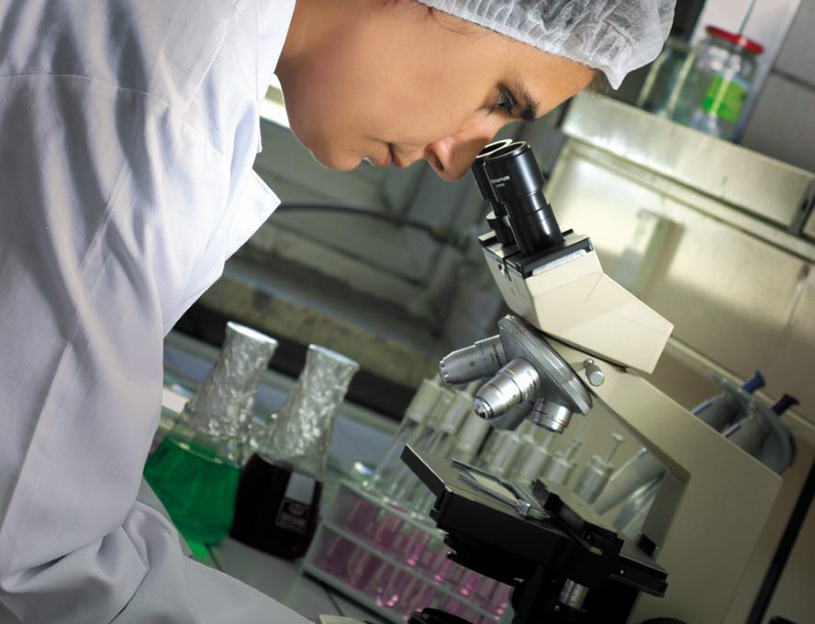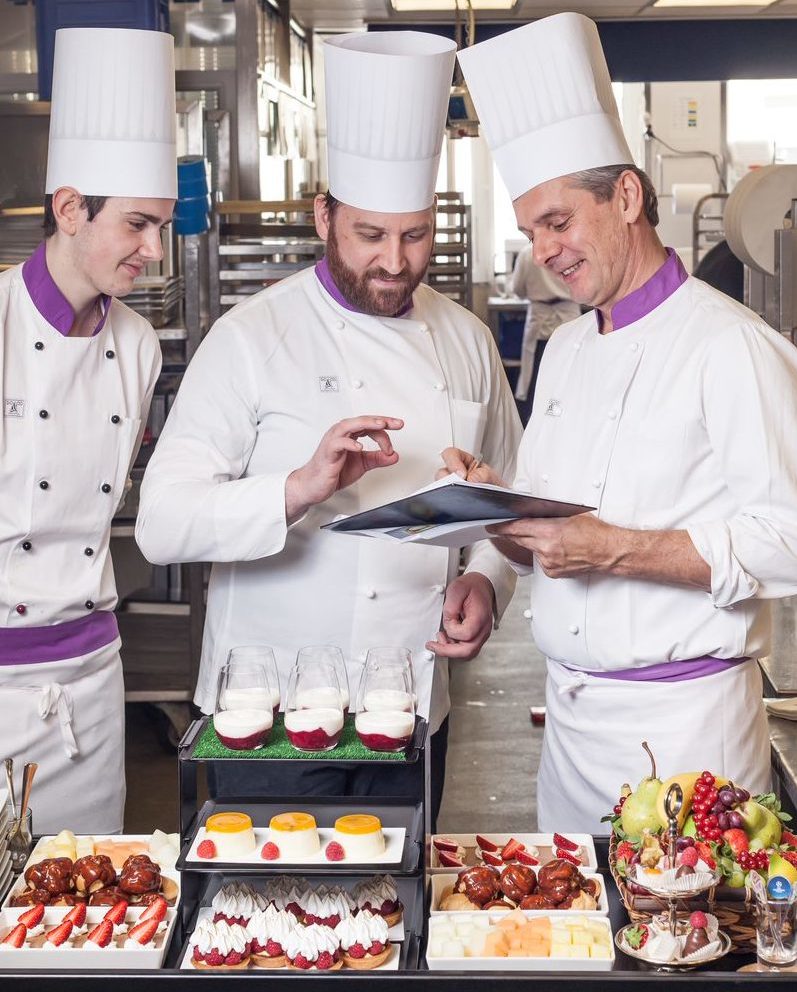 RESPONSIBLE COMMUNICATION
As a gourmet entertainment company, we believe that we have a critical role to play in public health and nutritional issues through our broad product portfolio. DO & CO shares the opinion that our communication and services should help educate consumers about the importance of nutritious diets and conscious lifestyles and provide relevant information regarding the importance of proper nutrition at all ages.
DO & CO is committed to responsible customer communications guided by the International Chamber of Commerce Code for Responsible Food and Beverage Marketing Communication, national and regional standards. The company has prioritized the issue through the development of a DO & CO specific socially responsible marketing policy. The company's approach to responsible marketing extends across all paid and unpaid communications developed by DO & CO.
DO & CO commits to ensuring that its marketing communications are decent, honest, and truthful, with claims having a sound scientific basis. More particularly:
We deliver nutritional facts that empower consumers to make informed dietary choices.
We place special emphasis on practical, user-friendly information.
We ensure that our information on product benefits is reliable, readily accessible and speaks for itself.