SOURCING
---
The sourcing of our agricultural raw materials is a big contributor to our environmental footprint, so working in close alliance with supplier partners who share our values and want to grow their business sustainably is vital to us.
At DO & CO we have set industry leading benchmarks for responsible sourcing to deliver on our commitment to sustainable growth. For DO & CO there are two main routes to ensure raw materials count as 'sustainably sourced', either by working towards one of the internationally recognised certification standards or through audit assessments verifying that partnerships are based on shared values.
KEY FACTS ON OUR PREVIOUS BUSINESS YEAR: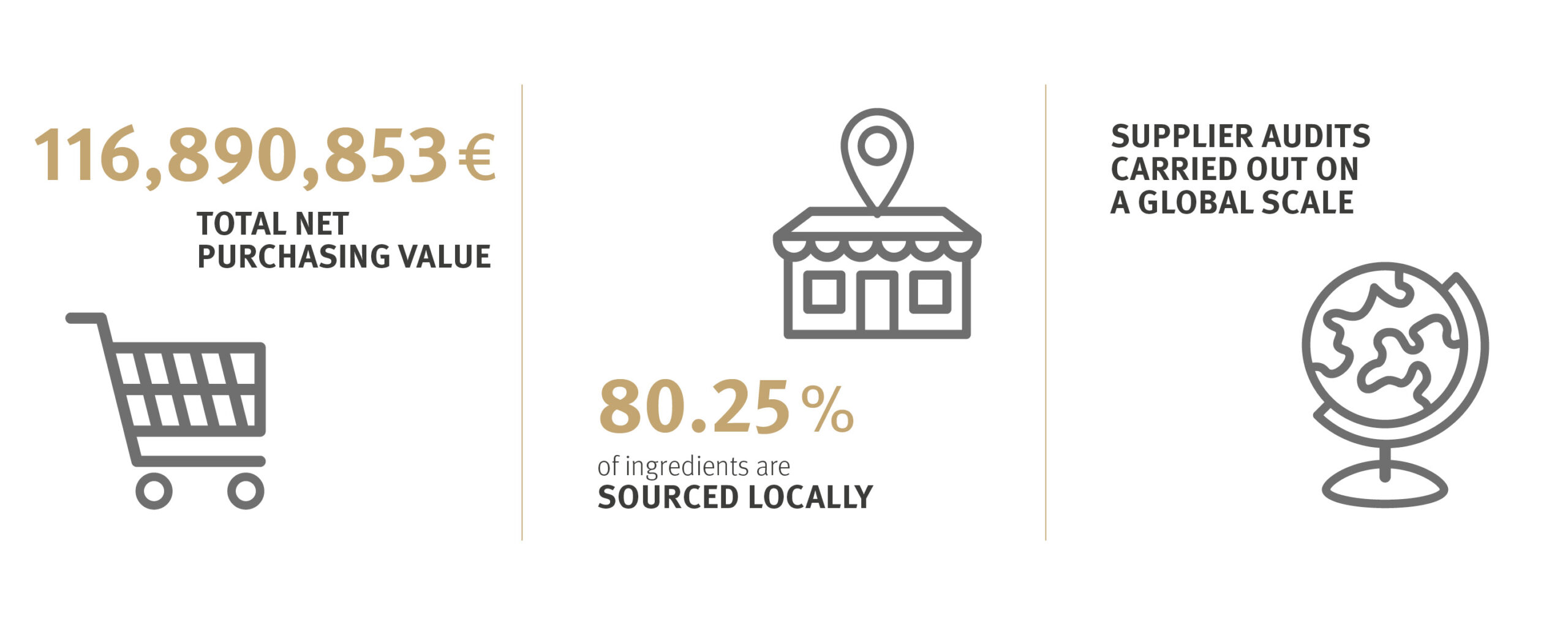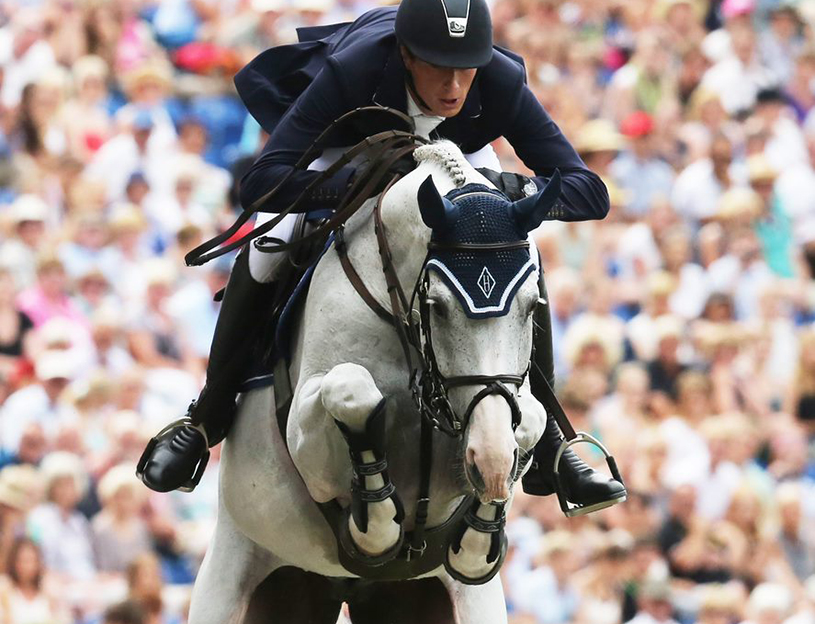 ANIMAL WELFARE
An important step towards holistic sustainability management revolves around the procurement of resources. Our relationship with our raw food suppliers is based on common values and principles to secure partnerships which align with leading international standards. Wherever possible, DO & CO purchases groceries directly from regional producers and, if possible and economically feasible, from suppliers certified according to environmental standards and growing organic produce. Particular focus is placed on welfare-oriented and species-appropriate husbandry. As such the company pays close attention to purchasing only corn-fed chicken, and aims to discourage the practice of fattened chickens. With this in mind, our Austrian Unit actively supports the Austrian Broiler Chicken Initiative.
GREEN PROCUREMENT
In order to minimize our outsourced logistics DO & CO follows an extensive "Farm to Table"-approach, which fosters fresh and handmade food sourced from local suppliers and aims to reduce food mileage, reducing the correlated greenhouse gas emission to a bare minimum. DO & CO prides itself on its fresh products and aims to assure the highest quality local sourcing possible. Within the past financial year, 80.25% of ingredients have been sourced locally. With this in mind, DO & CO chooses to only work together with reliable partners that have been extensively evaluated, with regards to their ability to meet our superior standards, before their products are accepted. The execution of supplier audits are thus of particular importance to DO & CO as it enables us to assess and support our supplying companies, where required.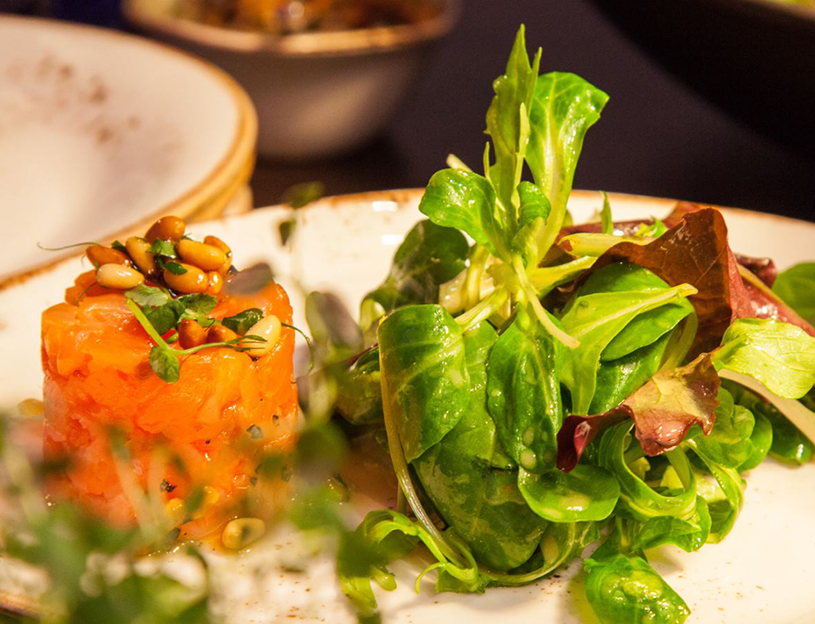 SOCIAL SUPPLY CHAIN STANDARDS
The food industryfrequently finds itself confronted with public criticism of CSR issues in the supply chain due to the labour intensive production of raw materials. As an ethical business organization, DO & CO is committed to respect human rights following clear concepts:
Supplier evaluation prior to business relationships, accompanied by periodic audits
No toleration of any human rights violations
Committment to a working environment free of discrimination of any sort
Strict prohibition of child labour throughout the company
Support of employee's freedom of association and assembly
SUPPLIER AUDITS
Given DO & CO's operations on a globalized market, our suppliers are often located around the world. The execution of supplier audits is thus of particular importance to DO & CO as it enables us to assess and support our supplying companies, where required. It establishes standardized corporate guidelines and transparency along the whole supply chain all the way to our upstream supplier. This stabilizes our own production process and leads to a lasting improvement of the competitive situation of our company.
All of our auditors have specific technical, products or services know-how paired with sound cultural understanding of the supplier's home country. Furthermore, we benefit from the extensive practical experience of our auditors. Our suppliers are evaluated on their internal excellence and encouraged and supported by our team depending on the local circumstances.