WELCOME TO THE WORLD OF DO & CO
CULINARY DELIGHTS ON EVERY BANQUET FLOOR & IN THE SKY
---
As a listed Austrian company with the three business segments of Airline Catering, International Event Catering, and Restaurants, Lounges & Hotel, we offer Gourmet Entertainment all over the world. We operate 32 locations in 12 countries on 3 continents, maintaining the highest standard of quality in both our products and services. We refine the classics, develop the unknown and grow constantly – sometimes beyond our own expectations. The most important ingredient in our premium recipe is our staff, each and every one of whom has a strong personality and a passion for hospitality.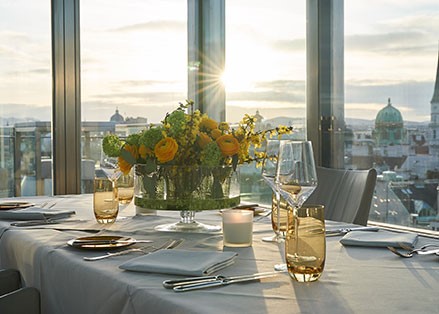 RESTAURANTS, LOUNGES & HOTEL
The Restaurants, Lounges & Hotel division is the heart of the DO & CO Group and serves as the Group's marketing instrument and standard bearer. This division is made up of the units Restaurants, Demel Café, Lounges, Hotel, Employee Restaurants, Retail and Airport Dining.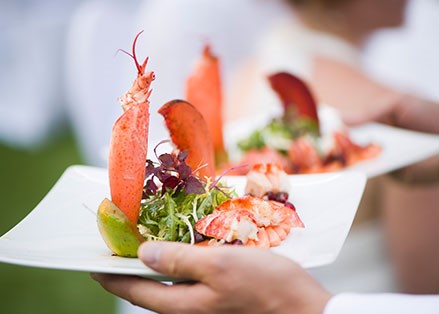 INTERNATIONAL EVENT CATERING
Pole position for good taste: From sports events like the Formula 1 series, ATP tennis Masters in Madrid, or the Hahnenkammraces in Kitzbühel, to private and business events – there is no day on which we do not think of festivities… and about making sure our guests are happy.
AIRLINE CATERING
By expanding its positioning as "the" premium airline catering provider and with an unmistakable innovative and competitive product portfolio, the Airline Catering division still generates the lion's share of revenue and sets new standards in the premium airline catering segment.

OUR BRANDS
DO & CO is committed to
International Gourmet
Entertainment.
This means that our customers at the restaurant, at events, or on a plane are always served a high-quality product that is highly recognizable as the DO & CO brand. These premium products are handmade from the best ingredients and are always freshly prepared. We make no compromises in our pledge to provide quality and to persistently improve our services. This is the cornerstone of our corporate success.
The expansion of the brand portfolio in recent years has helped us tap into new areas of business and appeal to a wider clientele. Two things that all the brands have in common is a high standard of service and high-quality products. This is what has made the positive growth of the DO & CO brand possible.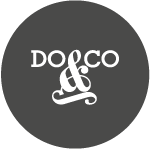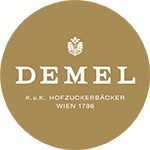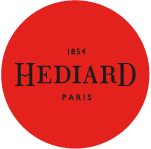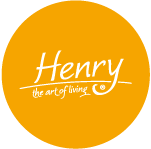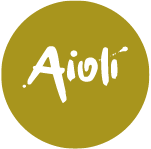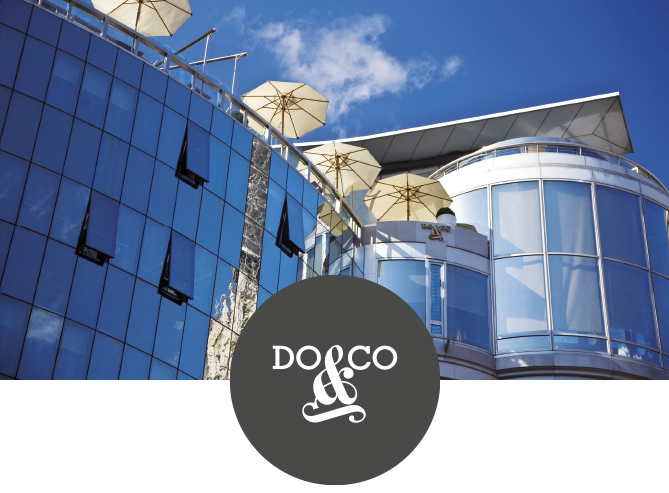 DO & CO is the Group's premium brand. It represents the best flavours from the international spectrum and offers a culinary journey around the world. As a premium brand it is associated with emotions, culture and enjoyment, providing high-class gourmet entertainment, flawless service and an unrivalled allround service package.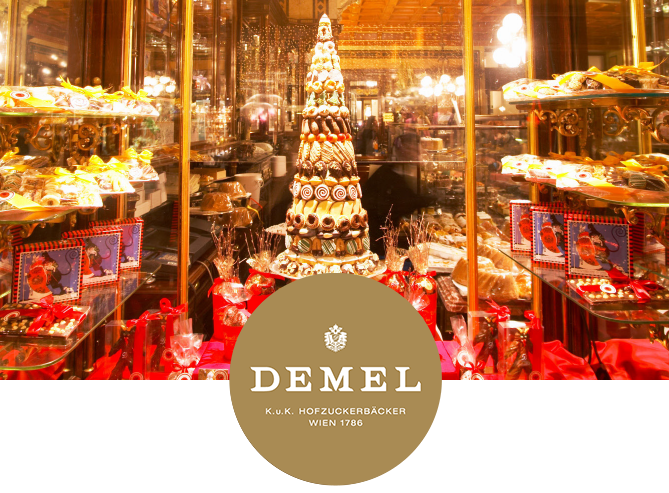 The Demel brand stands for artisan cakes and confectionary made to perfection. Centuries-old traditions are carefully preserved whilst embodying a modern touch. Demel specialises in high-quality handcraft and the finest confectionary. As an exclusive patisserie brand, it is the ideal accompaniment to the premium DO & CO brand. The brand has already undergone a successful expansion overseas and we plan to press ahead with this in the future.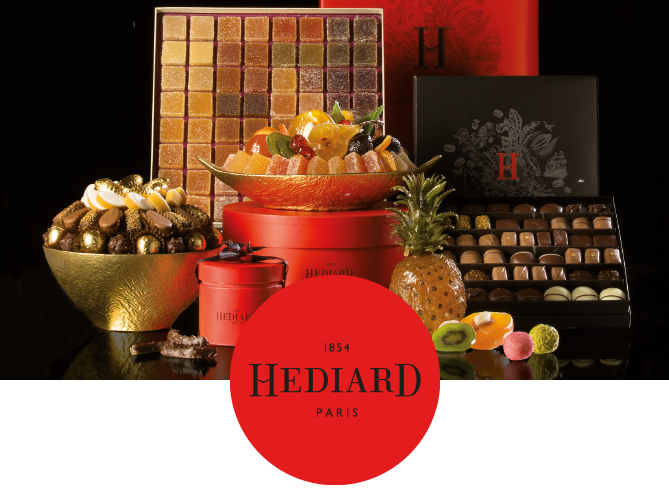 Hédiard, a French chain of luxury food stores, is the latest brand to join the group portfolio. Hédiard was founded in 1854 and is a leading name in the luxury delicatessen and traiteur segment. Its main shop is located at Place de la Madeleine in Paris.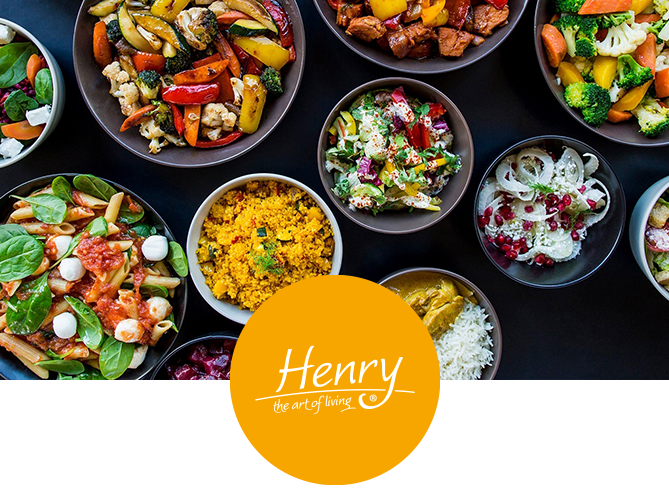 Henry offers a broad range of to-go products – from salads, fruit and sandwiches to desserts. Henry meets our customer's needs and expectations thanks to a high proportion of organic foods, which are displayed in recyclable and innovative packaging.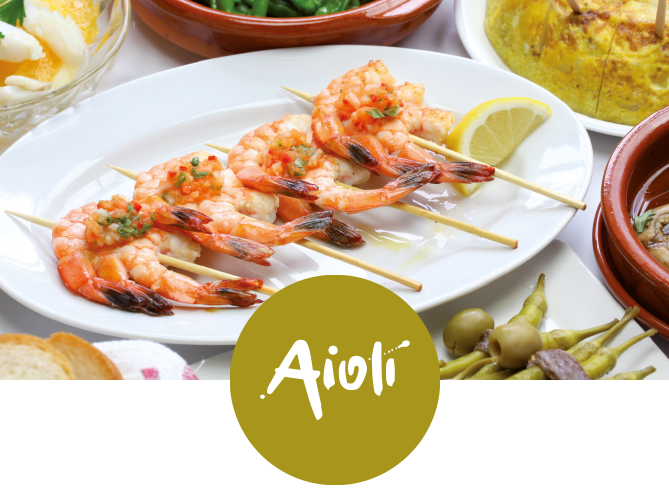 Casual and Mediterranean – the Aioli brand embodies southern-European flair and Mediterranean cuisine. Its young, dynamic image and flexible pricing enables the brand to attract a broad audience.

THE SECRET OF OUR SUCCESS
All our staff members are passionate hosts. They ensure that you feel comfortable – no matter when and where in the world. Our main task is being there for our customers and guests. The DO & CO team is renowned for its high level of flexibility, personal service, and great sensibility when it comes to product quality. Exceptional commitment and love for detail are what make the DO & CO brand unique and unmistakable. Every employee follows the company's service-oriented principles, enabling us to stand out from the crowd in this market. Our biggest assets are our corporate culture and our invaluable staff, who make our brand so special and unique.

AROUND THE WORLD WITH DO & CO
In the 32 DO & CO Gourmet Kitchens in 12 countries  on 3 continents, we keep our promise of only the freshest products and highest quality. Whether for private events, large sport spectacles or on board of our partner airlines – our high standards for quality and attention to detail remain unchanged.
32 GOURMET KITCHEN
12 COUNTRIES
3 CONTINENTS