BREAKFAST AND TOUR*
---
Monet to Picasso. The Batliner Collection
---
Enjoy art and culinary delights of the highest standard!
The ALBERTINA Museum and DO & CO Restaurant have joined forces to offer you a new experience that is in consummately fine taste: excellent food, magnificent surroundings, and a multifaceted experience of art. We invite you to pamper yourself with an exquisite breakfast followed by a captivating guided tour through the exhibition Monet to Picasso. The Batliner Collection.
Starting as of 19 June – every Friday, Saturday, Sunday and on Holidays
> Breakfast starting at 9 a.m. at DO & CO Albertina
> One hour guided tour* through the exhibition Monet to Picasso. The Batliner Collection in groups of 9 persons each (meeting point at 10:50 a.m. in the entrée of Albertina):
10.45 a.m.
11.00 a.m.
11.15 a.m.
11.30 a.m.
*guided tours are in German only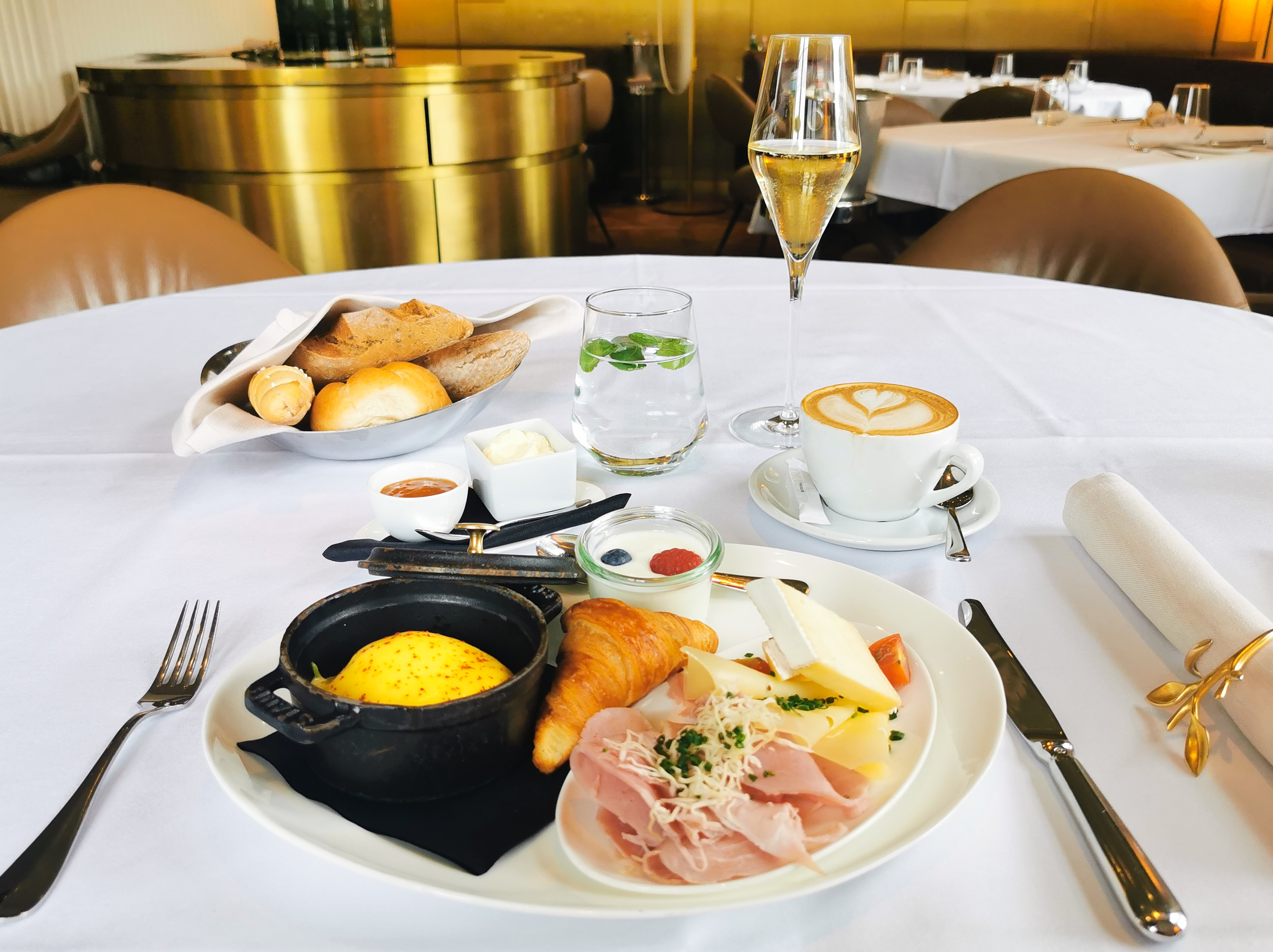 MAY WE SERVE …
Egg Florentine (sautéed spinach leaves & Champignons, poached organic egg & Sauce Hollandaise) | ham with horseradish | Austrian Cheese Platter | Homebaked Croissant & Apricot Spread from Wachauer | Ovenfresh Breakfast-Rolls & Whipped Butter | Yoghurt with fresh berries
* * *
Prosecco | Hot Beverage of Your choice
EUR 43 | includes breakfast, museum admission & guided tour
EUR 29 | special price for Friends of the Albertina
Booking at DO & CO Albertina Restaurant
T + 43 1 532 96 69 512
e-mail albertina@doco.com
If you are a member of the Friends of the Albertina, we kindly ask you to mention this when you register. Your entry-tickets to the museum as well as for the guided tour will be handed to you at the restaurant after your breakfast. Due to a limited number of participants we advise to make reservations. We are very much looking forward to welocming you!
All prices include 10% VAT. | Should the guided tour have to be unexpectedly cancelled at short notice (e.g. sudden illness of the art educator), the ALBERTINA Museum will provide audio guides free of charge.