DO & CO RESTAURANT ALBERTINA
---
Enjoy the savoury spices from Asia, the best of Sushi and Sashimi handmade from our Chefs, the freshly caught fish and of course the classics of Viennese cuisine at DO & CO Restaurant Albertina. A piece of some of the best Focaccia in town and a chill drink on our terrace with a stunning view to the Vienna State Opera will give your stay an unforgettable twist you will for sure remember. Our restaurant invites you to relax and spoil yourself after your exhibition visit at the ALBERTINA Museum — and to come lunch or dine until late at night.
Table reservations recommended.
Albertinaplatz 1, 1010 Vienna
Phone + 43 1 532 96 69
albertina@doco.com | facebook | instagram @docoalbertina #docoalbertina
Opening hours:
Monday to Saturday: 9 a.m. to 11 p.m.
Sunday: 9 a.m. to 6 p.m.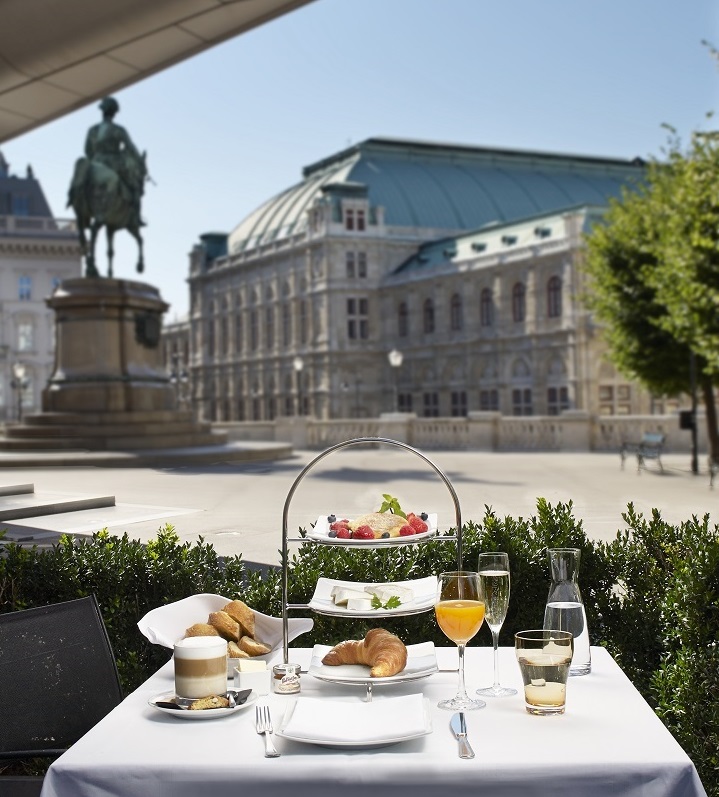 OUR DAILY KITCHEN OPENING HOURS
9 a.m. – 11 p.m.
Kitchen until 10:30 p.m.
Last reservation: 09:30 p.m.