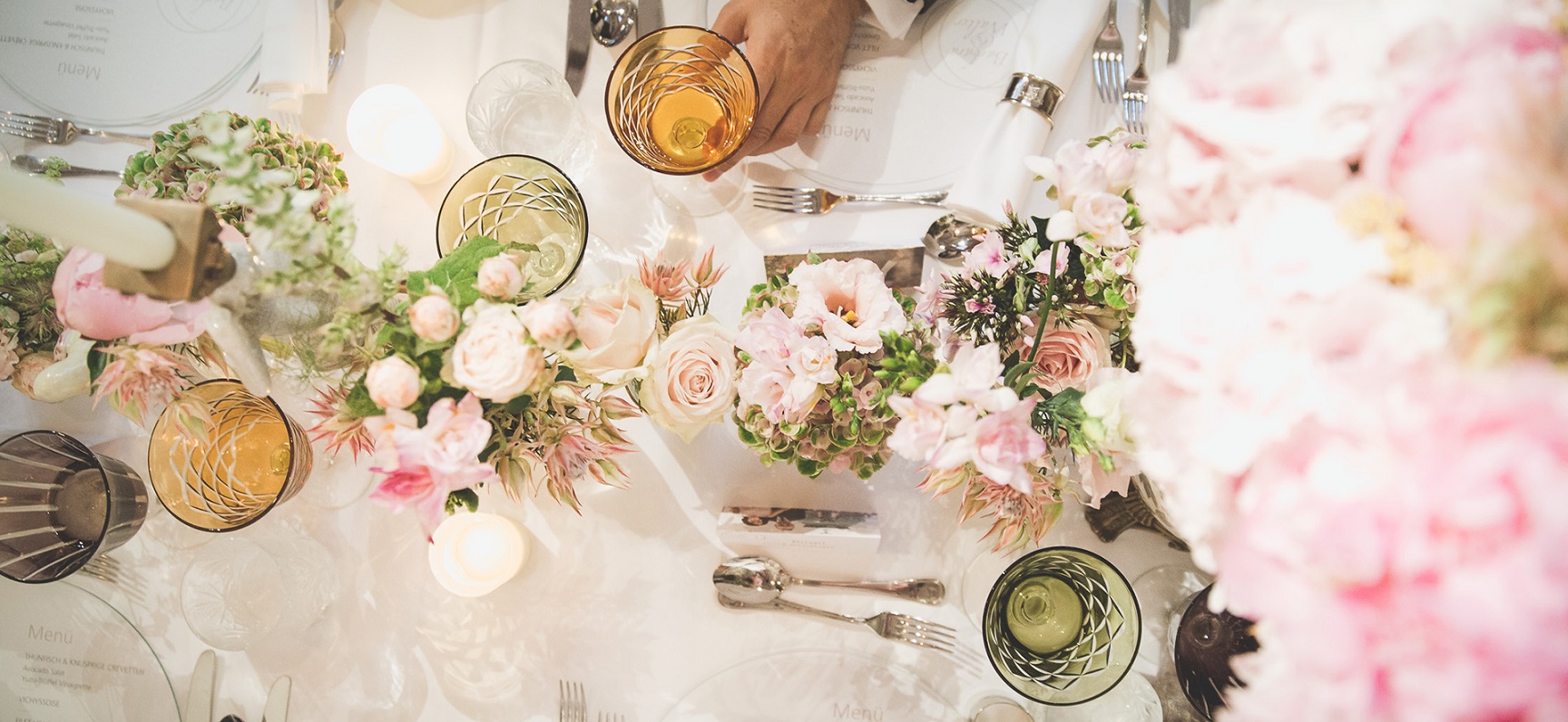 DO & CO PERMANENT EVENT LOCATIONS
---
Thanks to extensive experience and know-how, the DO & CO staff gives every event a unique 'made by DO & CODO & CO' experience, with the right ambience, individual service and set-up to ensure omnipresent success. No matter what location you choose, the DO & CO team will make your event unique and unmistakeable with exceptional commitment and love for detail.
Platinum VIENNA
Located in the UNIQA Tower in the heart of Vienna, Austria, this event location offers on more than 1.600 m² breathtaking, modern architecture, multifunctional premises, high-end technology and Gourmet Entertainment by DO & CO. Flexible interior elements allow individual set-ups. According to your personal wants and needs as well as to the type and size of your planned event – be it a product presentation, gala-dinner, a wedding or Christmas Party – we elaborate with you your very own event-concept.
Contact
Phone: +43 – 1 – 211 75 45 25
platinum-events@doco.com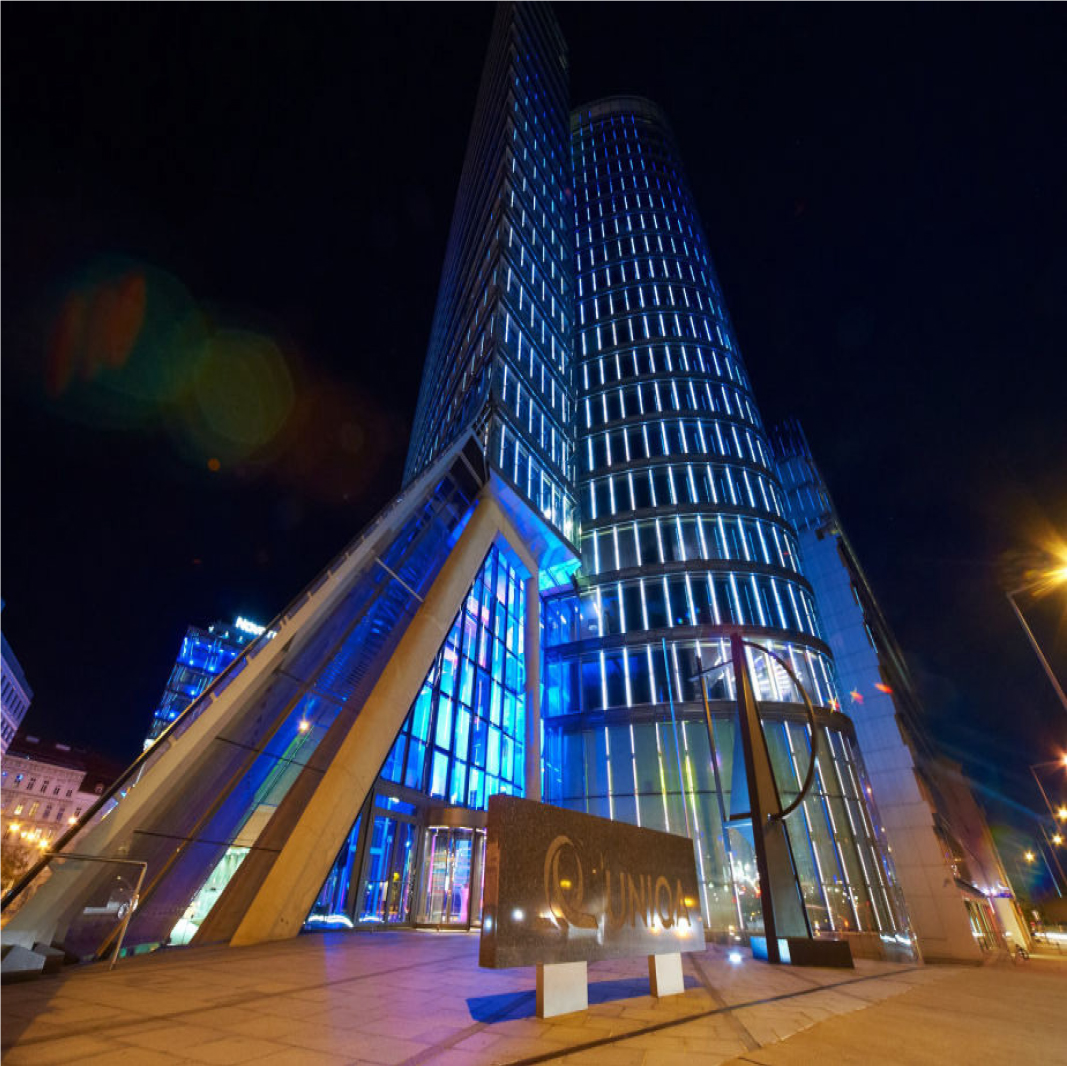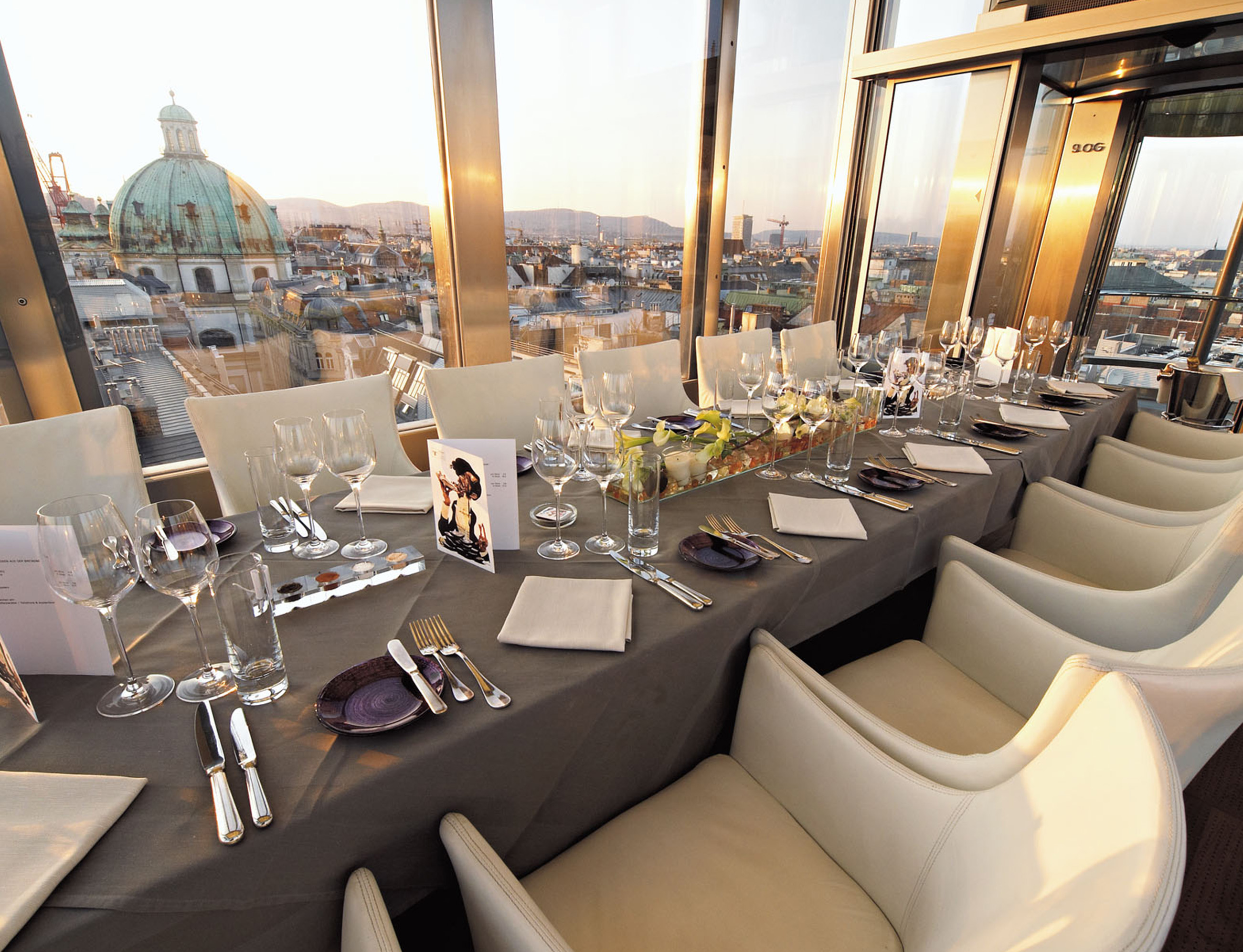 DO & CO HOTEL VIENNA
On the 8th floor of the DO & CO Hotel Vienna the WINTERGARTEN is the perfect location for conferences and meetings with a stunning view over the heart of Vienna. It provides space for up to 25 persons for seated parties and up to 50 persons for standing cocktail receptions. On the rooftop of the hotel, the TEMPLE hosts up to 12 guests and offers a 360° view over the city.
Contact
Phone: +43 1 535 39 69 420
stephansplatz@doco.com
K. u. K. Hofzuckerbäckerei DEMEL
Whether now or in imperial days, Demel has always been a popular event location. Be it a smaller count or large-scale, private festivities, a business lunch, conference, or reading – Demel's salons offer a gorgeous atmosphere for all sorts and sizes of events for up to 90 people. You can either book a room or the entire floor – we help you find the right fit for your dream event.
Contact
Phone: +43 (1) 535 17 17 – 37
wien@demel.com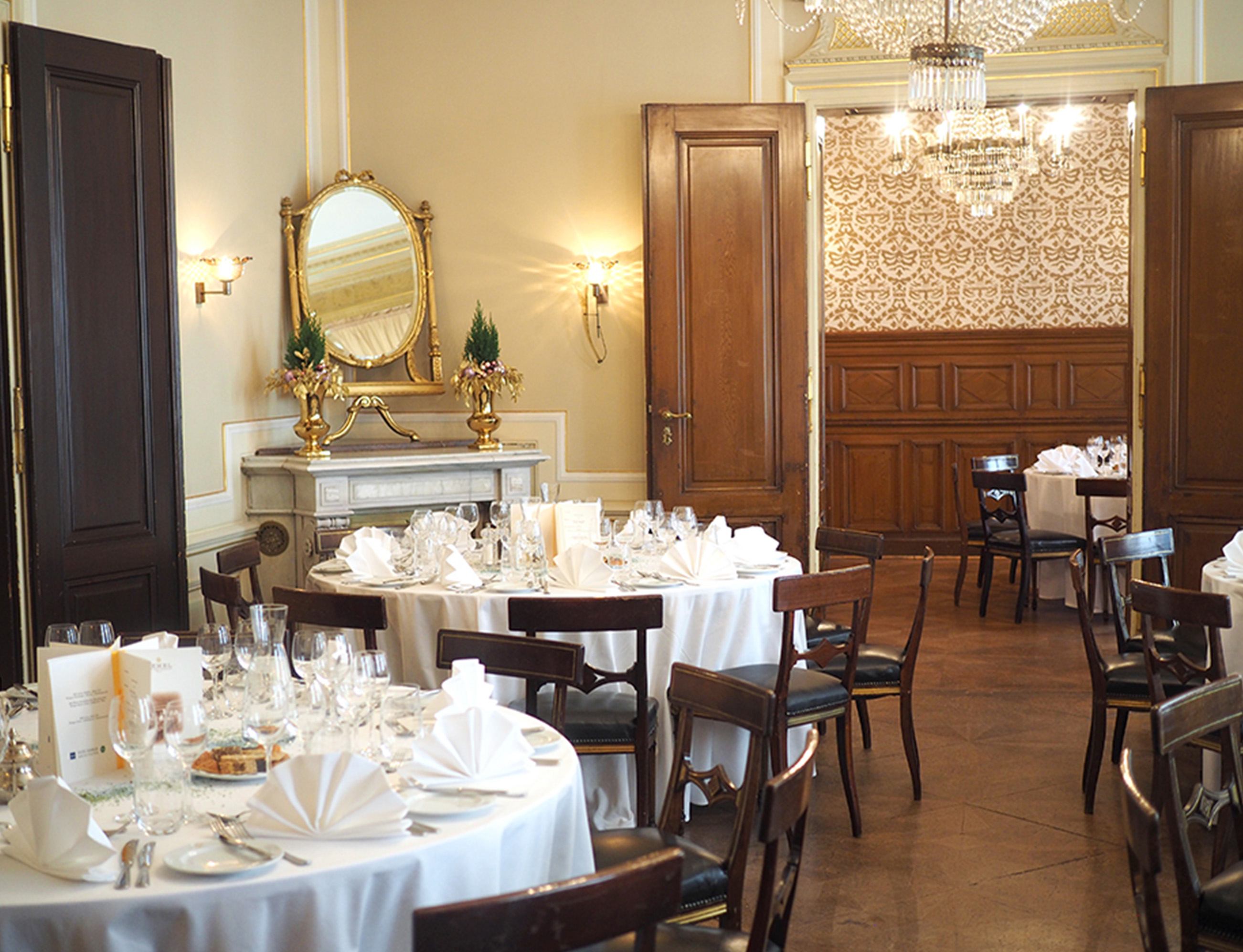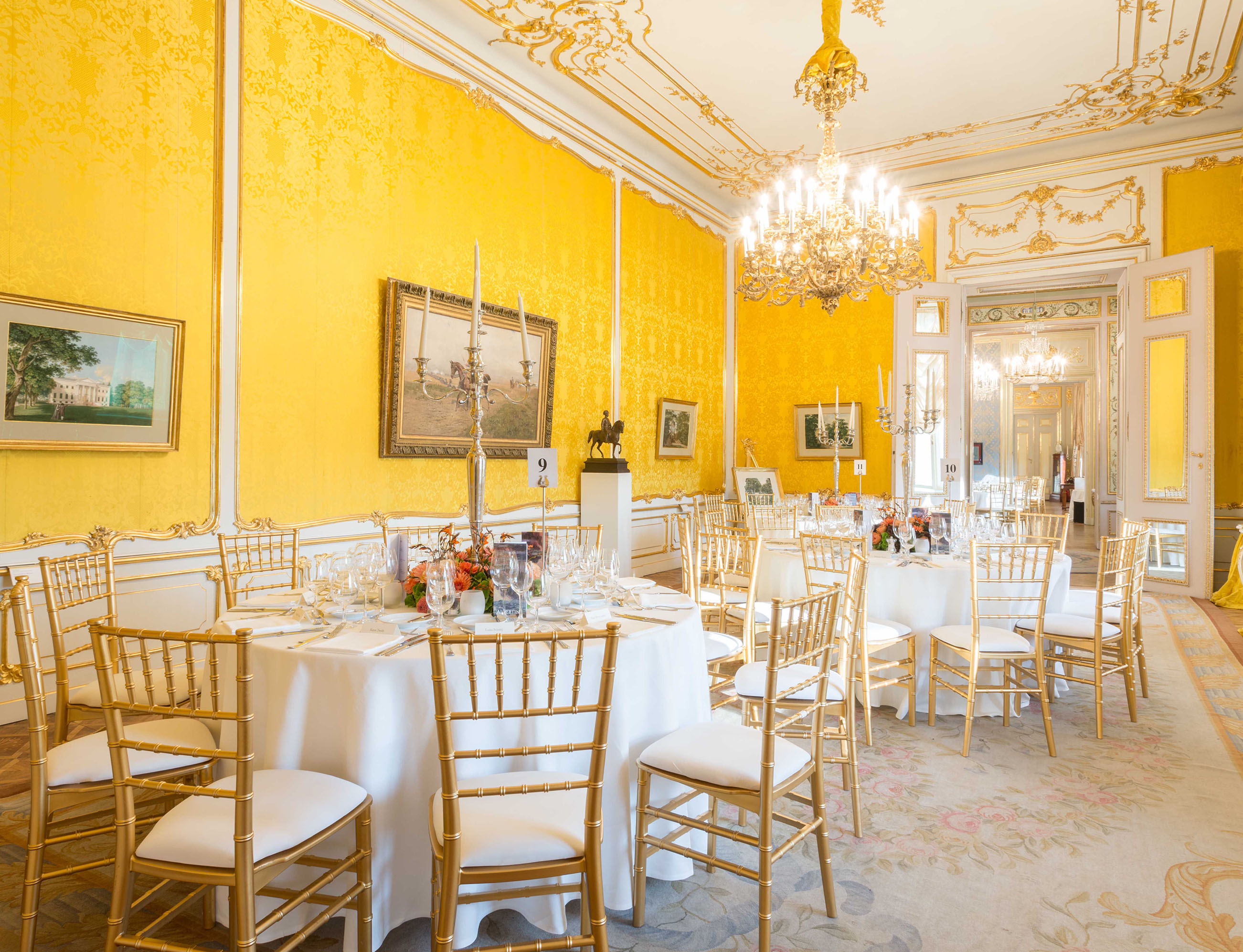 DO & CO

ALBERTINA EVENT

Rent a museum! It would be our pleasure to host you within the walls that house the world's largest & most valuable graphic collection – in the splendid, artful atmosphere of Vienna's Albertina Museum – where culture meets delight. The marvelous baroque rooms rank among the most beautiful places in Vienna and create the perfect frame for your event.

Contact
Phone: +43 (0)664 80777 1180 | Patricia.Rohrer@doco.com

Photo Credit: Elena Azzalini
HOFBURG Vienna
The HOFBURG CONFERENCE CENTRE is located in the heart of Vienna. The pursuit of highest quality and technological excellence are important components of this very special and historical building. Ethics and design combine tradition and modernity, a sensible task as the former imperial residence with its 700 years of history meets the demands of a multi-functional convention center.
Contact
Phone: +43 (0)664 80 777 1174
hofburgvienna@doco.com