DO & CO

FLYING CHEFS
---
How it all began … The idea of  the DO & CO Flying Chef was developed in 1996 and was implemented jointly with Lauda-Air. The goal was to offer long-distance flight passengers menus in perfect DO & CO quality and an incomparable on-board experience – a restaurant at above 10,000 meters [32,000 ft.]. Since then the concept was constantly developed further and more and more airlines rely on the only gourmet brand-name product in the airline industry. Numerous national and international prizes and awards underscore the success of this concept.
The Training as a Flying Chef takes several months and includes the practical and theoretical training in the areas of airline catering and international event catering.
THE EDUCATION
… includes the classical workflow in the kitchen (delivery, processing, service) up to the planning and implementation of an event, followed by an airline-specific training by DO & CO and the airline customers. In a specifically equipped training center | airplane mock-up the precise workflow on board is learned; i.e. the perfect preparation of menus with several courses and à la carte cooking in the smallest space. The first flights take place jointly with an experienced colleague, before the "new" Flying Chef assumes responsibility for the product.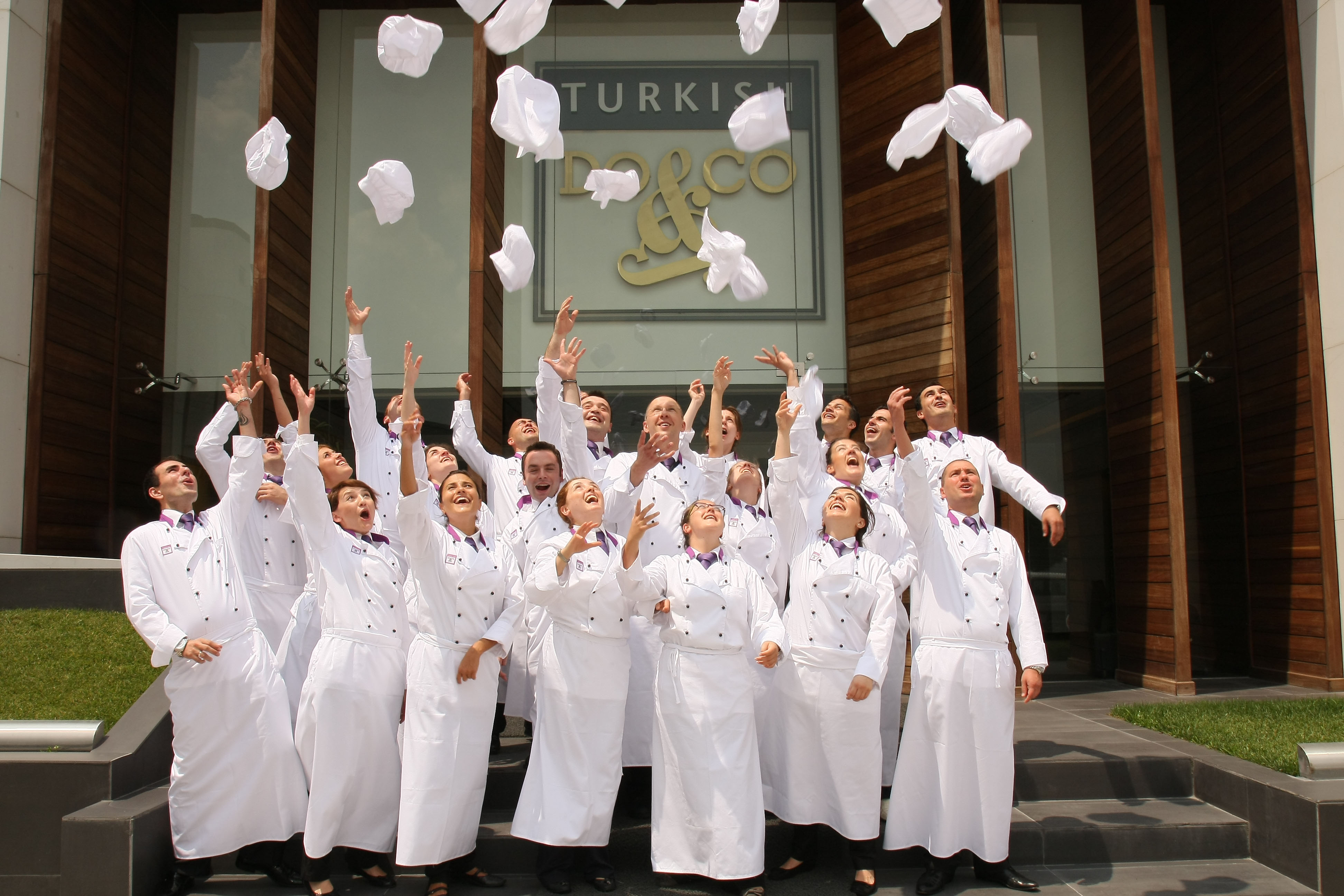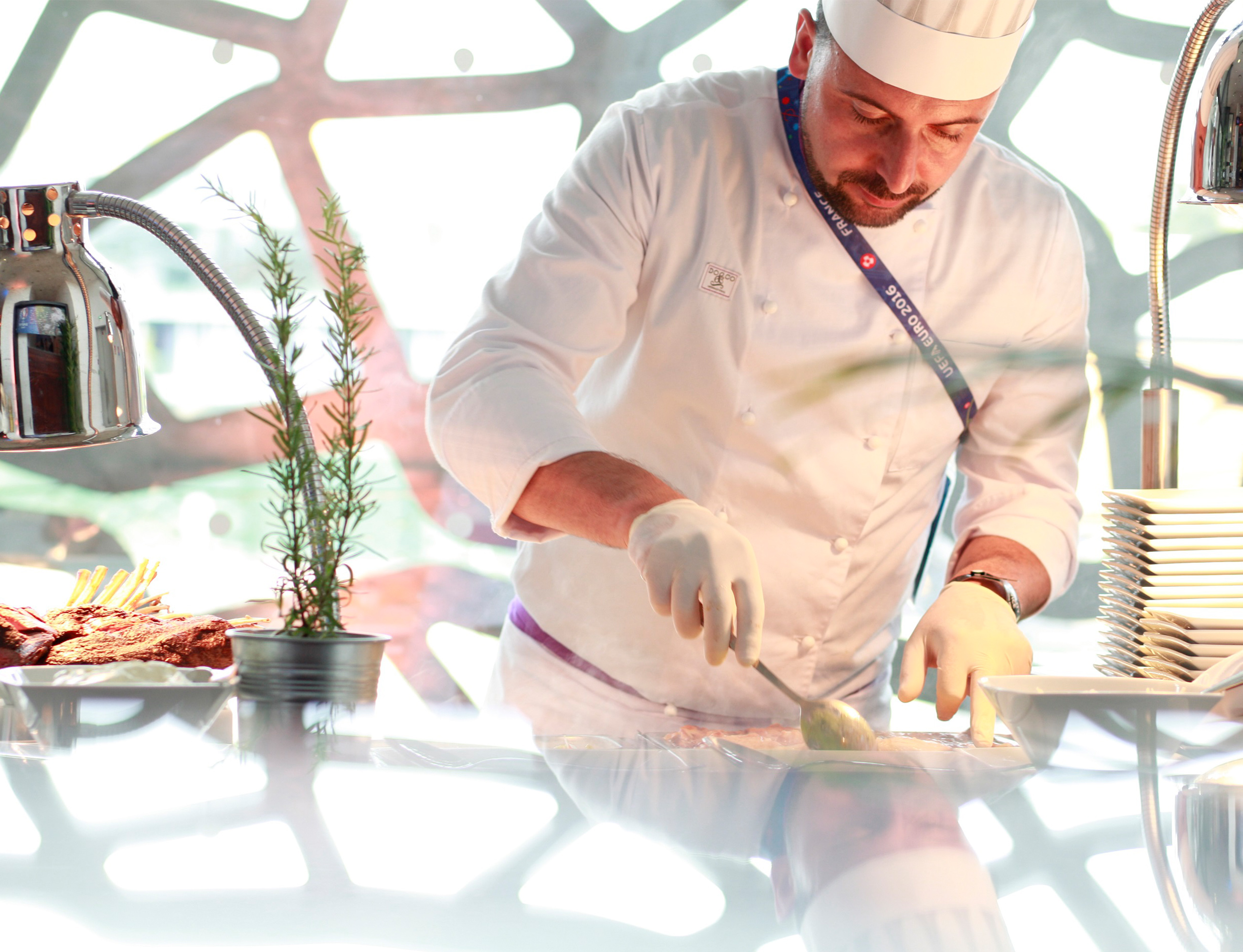 STAYING GROUNDED
In addition to their duties on board, our Flying Chefs also work at national and international events, which are organised by DO & CO, in order not to lose touch with the à la carte cuisine. The events range from 2 – 300,000 guests whether Formula 1 racing at the Paddock Club, Champions League Finals,  ATP Masters or a private event. The Flying Chefs also assist their colleagues at airline product presentations at the more than 31 locations worldwide. This position makes it possible to become acquainted with the world and offers great career opportunities in a young, international company.
CURRENT DESTINATIONS
---
Atlanta | Bangkok | Bogota | Boston | Cape Town | Caracas | Chicago | Delhi | Gatwick | Guangzhou | Hong Kong | Hanoi | Havana | Houston | Jakarta | Johannesburg | Kuala Lumpur | Los Angeles | Manila | Mauritius | Miami | Montréal | Mumbai | Narita | New York City | Panama | Phuket | Riyadh | Rome | Peking | Saigon | San Francisco | Sao Paulo | Seoul | Singapore | Shanghai | Taipee | Washington D.C.