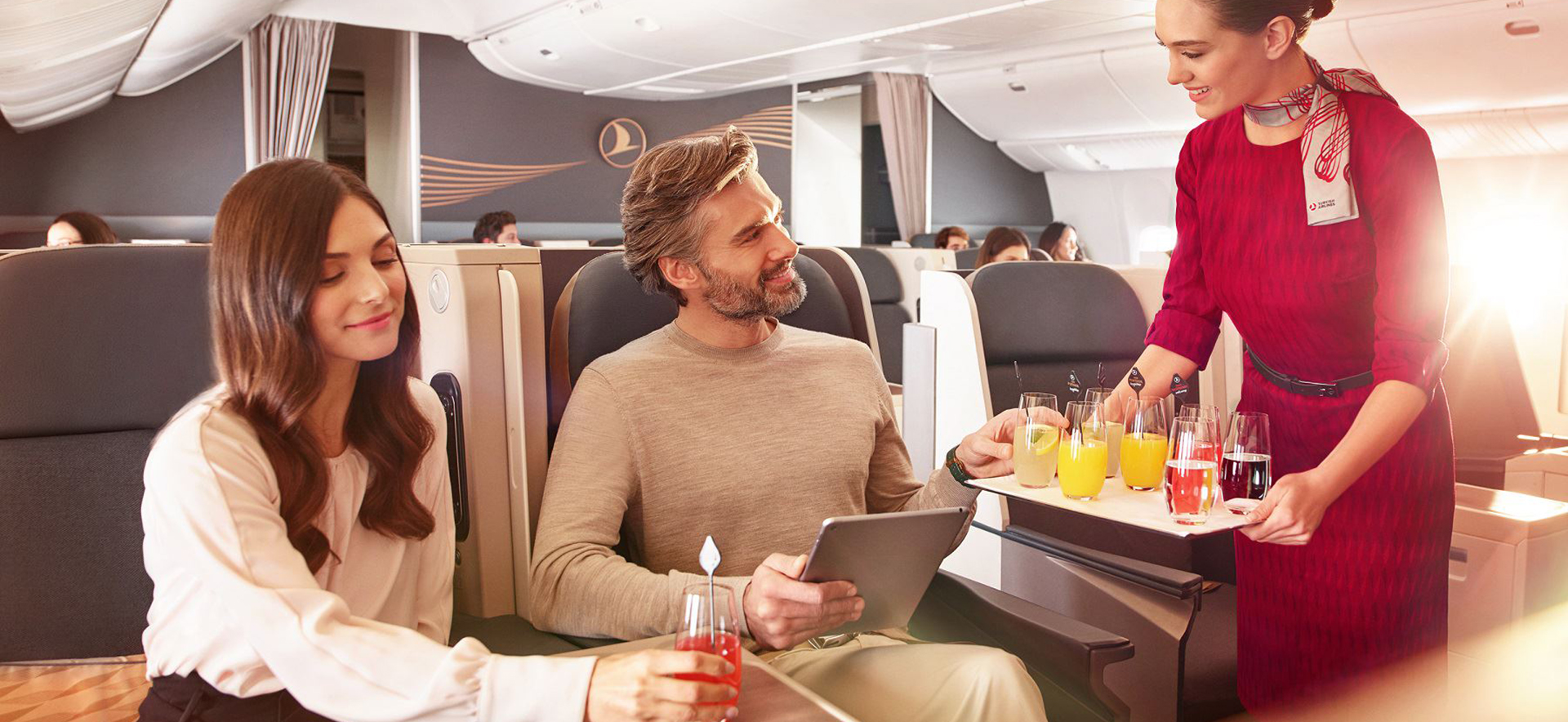 OUR STAKEHOLDERS
---
DO & CO's employees are not only brand ambassadors, they are residents, neighbours, friends and family in thousands of communities around the globe. We aim to strengthen local community cohesion and resilience by inspiring our associates to give back. We therfore work to have a positive impact on people's lives, from our employees to those who touch our business to the many communities we call home.
KEY FACTS ON OUR PREVIOUS BUSINESS YEAR
---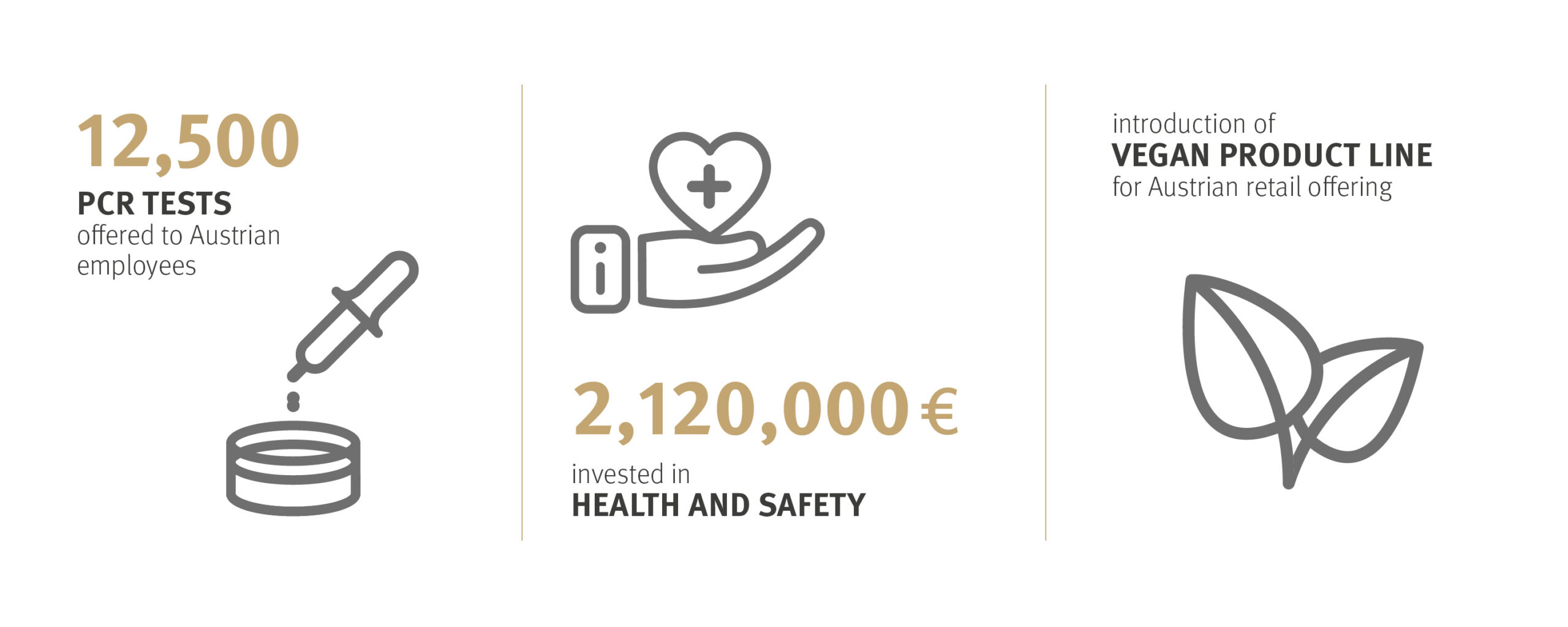 OUR PRINCIPLES
We are committed to approach all of our stakeholders in a holistic manner


We  appreciate
Our Customers
DO & CO offers its customers in all divisions a comprehensive and innovative product in the sense of a "one-stop-shop". From idea to concept all the way to the final implementation. To this end, it needs an international team with members from many different fields to create tailored solutions.


We treasure
Our Employees
All our staff members are passionate hosts. They  ensure that our guests feel comfortable – no matter when and where in the world. Our employees, and the corporate culture they embody constitute our greates asset. The team of DO & CO is characterized by the demand to high personal service and utmost flexibility.


We respect
Our Community
We aim to strengthen local community cohesion and resilience while inspiring our associates to give back. By designing giving programs that meet specific social needs, we work through our associates to enable positive change in the communities we serve.
OUR CUSTOMERS
---
As a premium hospitality provider, DO & CO always has its guests' safety and well-being in mind. Our specialists conduct active monitoring to assess regional political and environmental developments in advance and to design preventive scenarios. Necessary safety measures are based on the probability and impact of a damage event.
Dependent on the service to be provided, DO & CO coordinates with local airport and governmental authorities, develops and submits detailed security concepts for its premises or uses information provided by national and international security authorities as well as external specialists, to ensure the safety of our guests.
Furthermore, safety trainings, specifically tailored to the respective location where DO & CO provides its services, are a mandatory part of periodical employee training and complement the measures implemented with above approach.
OUR EMPLOYEES
---
Diverse and inclusive teams have a positive impact on our products and services and help us better serve customers and other stakeholders from every background. We continue to learn and iterate, and are improving internal inclusion whether through central learning programs, mentorship, or egalitarian benefits for all of our employees.
At DO & CO we consider eachother family, and as such pay particular attention to the conditions enabling the return of women in executive positions after maternity or parental. DO & CO is proud to offer generous and flexible paid leave for all parents—from our hourly associates to our most senior executives, including parents of all genders and adoptive parents. We also support employees who wish to share their parental leave with their partner. Female employees have the possibility to resume their original management tasks and perform their managerial responsibilities on the basis of various part-time working models.
We recognises our responsibility to prevent accidents causing injury, damage to health and damage to the environment. It is therefore our goal to promote and support health and safety, hygiene, and to manage in a manner that seeks to eliminate occupational injuries and illness. For this purpose, our employees receive quaterly health and safety updates. All employees are encouraged to contribute actively towards achieving a work environment which is free of accidents and ill health. As we strive to achieve excellence in all matters relating to health and safety, we evaluate our progress in the reducation, and ultimately prevention, of health issues and risks against our targets.
OUR COMMUNITIES
---
DO & CO gives back in communities in the international markets where we operate. Each unit is encouraged to give back to causes and organizations that are having a positive impact in their area. Throughout the past year, our New York Unit partnered with City Harvest New York to donate excess food.  Particular support was given to the Austrian charity institution "Sozialmarkt" by our Viennese Unit during the Covid-19 crisis. Additionally to the donation of food items worth EUR 298,000 to local charities in Spain, the company prepared donation points across Madrid to distribute gift bags to all employees on temporary contract leave. Our London Unit SEGRO PARK is furthermore working on a joint programme with local authorities which works towards representing the local community in our business activities.
Management
Meet our team who guides us towards success, with a focus on sustainable practices and decision making.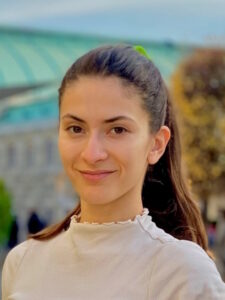 Isabella Susnjara
Global Head of Sustainability – Vienna, Austria
Responsible for defining and delivering DO & CO's sustainability strategy globally.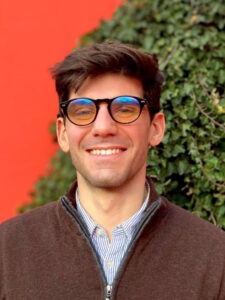 Alexis Damdimopoulos
Sustainability Associate – Vienna, Austria
Responsible for assisting the Head Office to drive forward the global ESG agenda, focusing on policy compliance and initiative execution
Adriana Laguna
Customer, Quality and Sustainability Director, DO & CO – Madrid, Spain
Responsible for providing excellent Customer Service, whilst delivering DO & CO's Sustainability and Food Safety strategy in Spain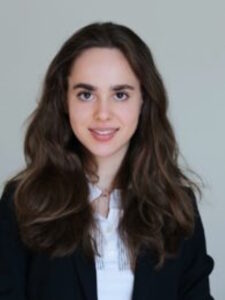 Anna Gorbatyuk
Sustainability Analyst – London, UK
Responsible for analysing global regulations, market trends and new initiative opportunities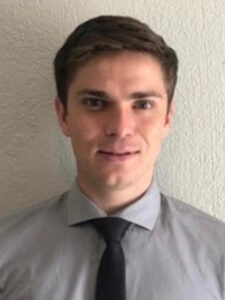 Brent Johnston
Environmental & Sustainability Coordinator – London, UK
Responsible for implementing and facilitating environmental projects, policies and action plans to deliver DO & CO's sustainability strategy in the UK