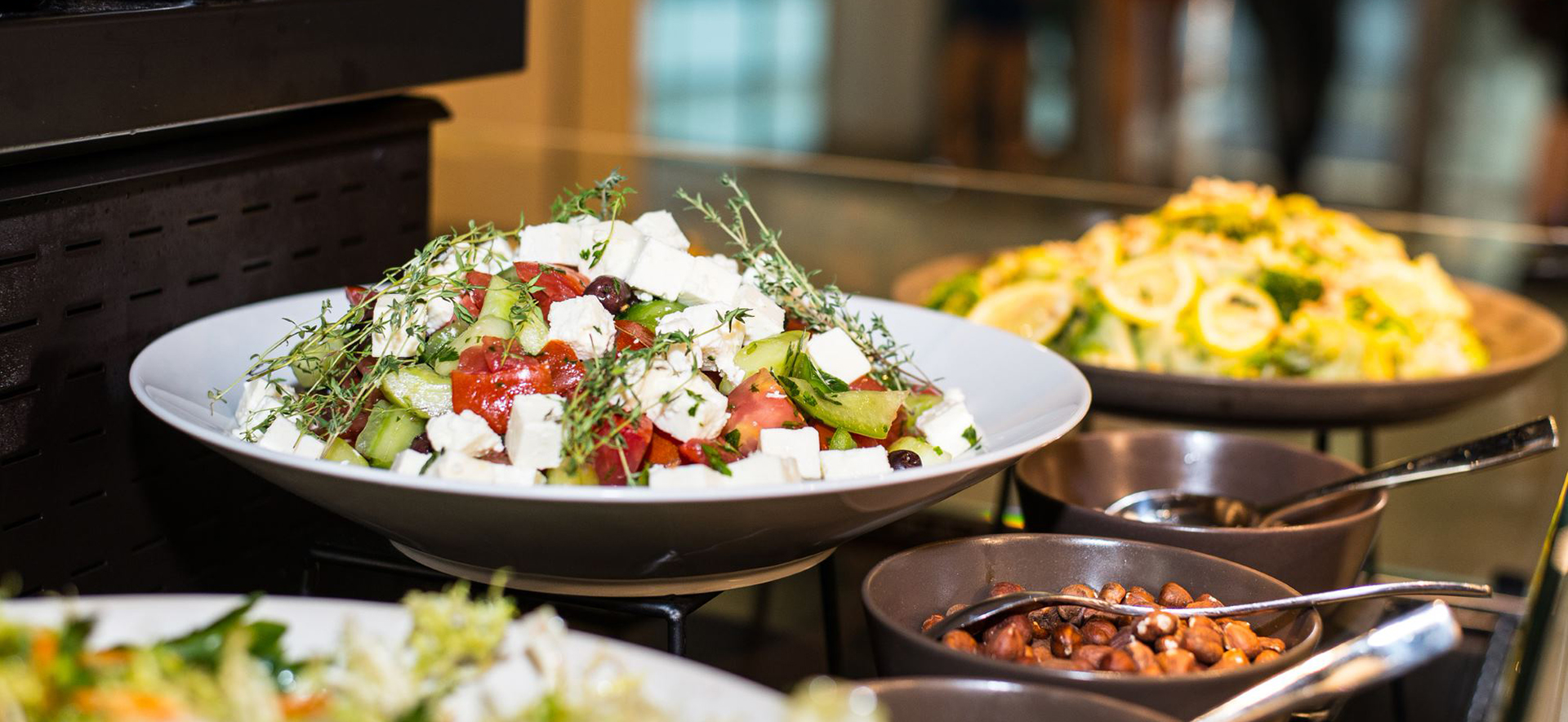 WASTE MANAGEMENT
---
Tackling the worldwide consumption and waste conundrum has become a key area of focus for the entire food industry. We recognize that the continuous pressure on agriculture, fisheries and forestry, accompanied by a loss of biodiversity and wildlife make these resources even more precious. As a company, we strive to set a good example by introducing the principles of sustainability into our daily activities, from food production to waste management.
KEY FACTS ON OUR PREVIOUS BUSINESS YEAR:
---
CURRENT PROGRESS AND NEXT STEPS:
---
Tackling the worldwide consumption and waste conundrum has become a key area of focus for the entire food industry. At DO & CO we are working to ensure that the expected increase in consumption, driven by the recovery of tourism and events, does not jeopardize our efforts to minimize our environmental footprint. In order to guide our efforts in this regard, DO & CO has formulized its natural resource policy and follows the strategy below to implement the policy iin every day business activities.
MINIMIZING FOOD WASTE
Our commitment to the reduction of food waste is rooted in our awareness of the duality of resulting costs; operational and environmental. Minimizing food wastage will not only ensure the conservation of resources but simultaneously contributes to diminish our environmental footprint.
As we aspire to be industry-leaders in all aspects of our business, we have made resource preservation a priority within our operations. Our goal is to achieve waste safety as well as waste productivity.
For this purpose our "fresh in-house" approach, creates green waste in the form of vegetable peelings and trimmings, ensuring that these disposables are managed and recycled. Where possible, our food waste is macerated and processed onsite into "Green liquid" which can be sent off to 3rd parties to be used as fertiliser. The multiplicity of value realization opportunities from waste has encouraged DO & CO to invest over EUR 2M. in infrastructure providing insightful consumption data.
---
REDUCING PACKAGING WASTE
DO & CO is particularly concerned about the global plastic waste, considering it to be one of the defining issues of our time. Being of the opinion that plastic does neither belong in our ocean, nor any other part of our landscapes, DO & CO pursues an active role in the resolution of this issue.
In order to reduce the amount of plastic in our society, DO & CO has made a commitment to significantly reduce single-use disposable plastics. The first step of our reduction strategy was to work towards a reduced usage of items such as salt and pepper covers, plastic menu bags, as well as plastic wrapping for toys across our airline partners. Furthermore, DO & CO has also replaced child meal cutlery, stirrers and swizzle sticks, straws and waste bags with eco-friendly alternatives.
---
RECYCLE, REUSE OR COMPOSE
The company believes that waste initiatives can only live up to their full potential if the corresponding waste management systems are in place. Based on our experience, we are in a position to precisely plan food quantities and thus reduce waste to a minimum. In this regard, we operate according to the principles of "waste prevention", "reusability" and "recycling". With this in mind, reusability is a key concept within our food production. Particularly in the area of patisserie, the company developed outstanding recipes which aim to process excess food material in an attempt to decrease any food wastage. With regards to unavoidable disposables from its kitchens, DO & CO ensures that they are thoughtfully managed and composed, wherever possible. In a similar manner, cardboard, plastic and glass are separated and either turned into biogas or recycled. For single-use items, which had to be re-introduced to minimize points of contact during the pandemic, new recycling stations have been introduced.